Ali DeCesare
Anatomy of a Failed Company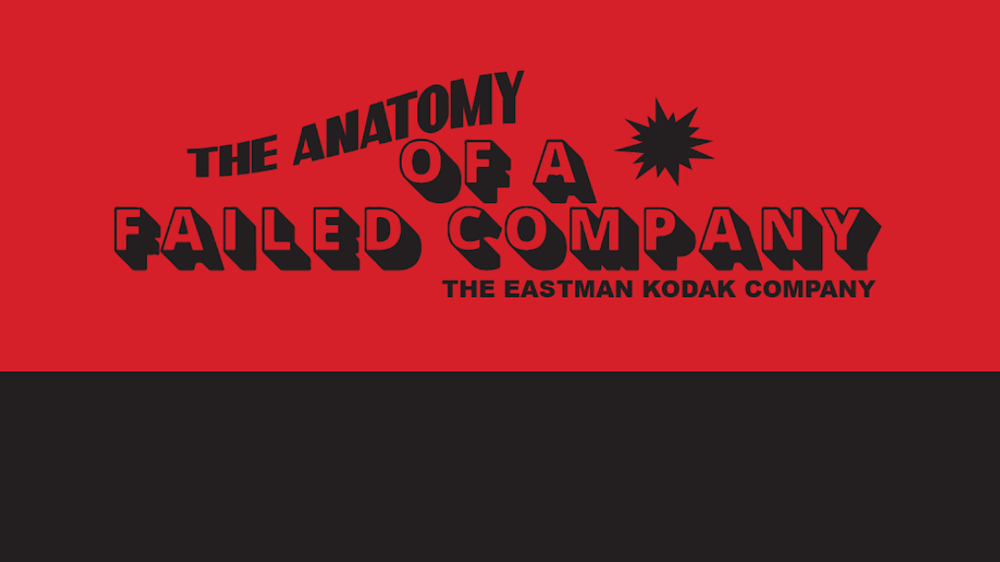 The Anatomy of a Failed Company is an interactive video series and case study detailing the rise and fall of the Eastman Kodak Company. It is an exploration of the decisions they made that led to their failure as a company, as well as an exercise in risk taking for participants.
For the purpose of this series, Kodak's failure will be determined based on how much they stray from their original purpose as a company. Moving away from their values and original purpose is what historically led Kodak to failure, and each decision they made had the porte trial for a different outcome had they decided based on their values.
Through the use of interlinked YouTube videos, participants make decisions on how to move forward based on the information provided to them in the videos. The goal of the project is to get to an ending of full success where Kodak is thriving as a company not only financially, but also on the basis that they have stuck to their original purpose as a company and all their decisions aligned with Kodak's values.
ADDITIONAL MEDIA