Cesar Alvarado
Humano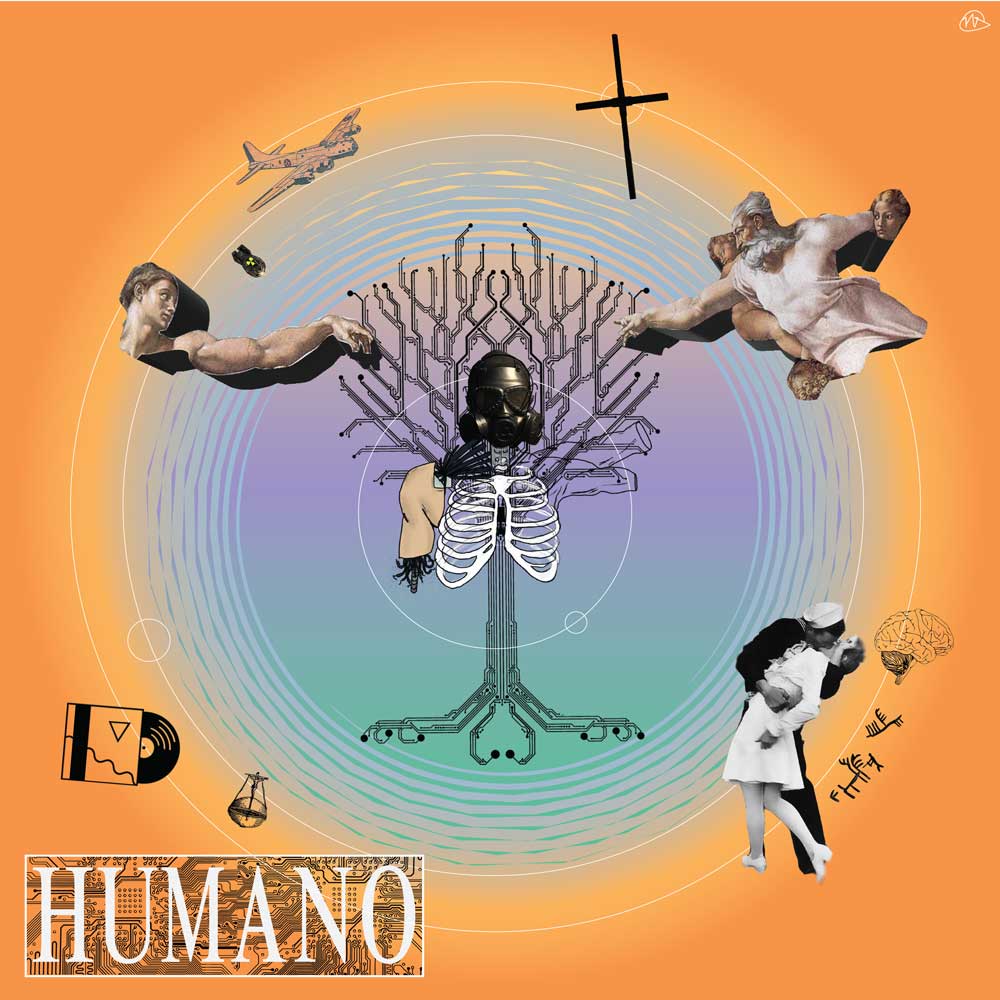 For my final project I've decided to create a music art piece that emcompasses humanity's relationship with technology throughout the ages. Each track on the link above represents a different technological revolution. The first track is an intro track to simply guide you as a lister into the world the album sits in. The second track is the Hunter and Gatherer age, third track is humanity's discovery of fire, fourth track is the agricultural revolution, fifth track is an interlude encompassing the scientific revolution and the last track is the modern internet age.
The work I am posting is simply just a demo of what's to come. Early on in the semester I was hoping to flush out all my work but I overshot. Therefore, the demos are simple basic compositions for me to continue working on after the semester is complete. The video attached to this will explain my creative process.
The album cover was made by NYU student Niki Surma. She has been of great help and I will continue to work with her in the future.
My biggest takeaway from this project has been that I need to work on harnessing my creative technical side to limit how far my imagination shoots. For example, when I was working transitions between tracks I assumed I could get it all done on time but the creative process of working on a DAW was taking me way longer.
I hope you enjoy my project and thank you very much for listening!